At times, 'community' consists of our closely-knit team of employees and partners. At others it refers to our growing but intimate client base. On an even larger scale, 'community' means our home in the GTA and our meaningful relationships with the people who, like, us, consider themselves to be part of something bigger.
Here's a look at some of the ways we are making a difference in our community.
Outreach events
Holiday Gift Wrap (Epilepsy Toronto)
December 2017
Over the Christmas season, teams of volunteers gave their time to the annual gift wrap fundraiser in support of Epilepsy Toronto. For several days throughout December, members of our staff wrapped gifts at various malls in the GTA, the proceeds for which go directly to supporting the programs and services of Epilepsy Toronto.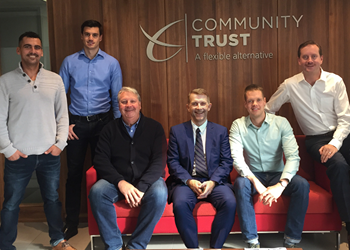 Mo' Bro's 2018 (Movember Canada)
November 2017
A team of 7 Community Trust representatives lead the charge in supporting the fight for men's health! From awareness initiatives to soliciting donations, this group successfully raised more than $10,000 for the Movember Foundation, and placed in the top 75 teams Canada-wide. And on top of that, they grew some pretty formidable 'staches!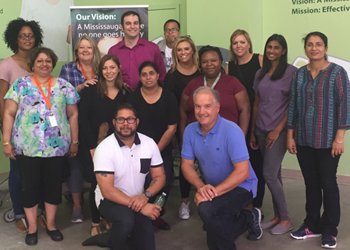 Food Drive (Mississauga Food Bank)
September-December 2017
Between September and December, our staff brought in non-perishable food donations for the Mississauga Food Bank. In all, our team collected more than 780 pounds of food for people and families in need in Mississauga!
Not only that, but a corporate gift, matching the food $10/pound, was also donated to the cause.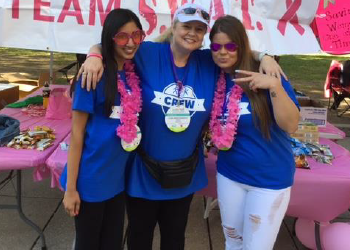 Rexall OneWalk (Princess Margaret Cancer Centre)
September 2017
Community Trust was proud to take part in the Princess Margaret Cancer Centre's annual walk, which raised more than $6 million dollars for the fight against cancer! Our team spent the day at the finish line, cheering on walkers and providing encouragement as people neared the end of their journey.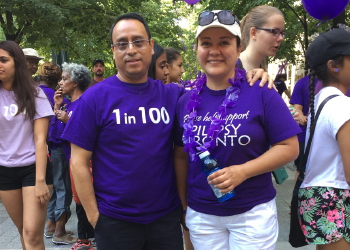 Buskerfest (Epilepsy Toronto)
September 2017
In September of 2017, our staff showed their support for Epilepsy Toronto by volunteering at the annual Buskerfest in Toronto. Buskerfest has been a key fundraising event for Epilepsy Toronto since 1999. By pairing entertainment, family fun, awareness and education, Buskerfest brings much needed attention and funds to the fight against Epilepsy. Our team was proud to show its support by greeting guests and collecting donations to the cause.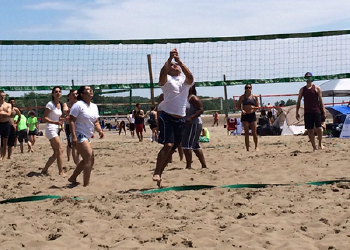 HEATWAVE (SickKids Hospital)
July 2017
For the second year in a row, Community Trust showed its support for SickKids hospital and the fight against chidlren's cancer by participating in the 2017 Heavwave beach volleyball tournament! Our team collected pledges and braved the summer sun for one of SickKids' hottest fundraising events.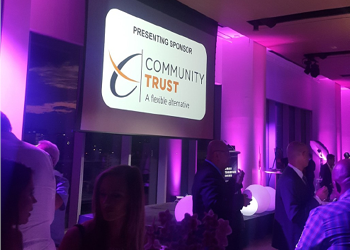 Amari Thompson Soiree (Epilepsy Toronto)
August 2017
Community Trust returned as presenting sponsor for the Amari Thompson Soiree in support of Epilepsy Toronto. In addition to sponsoring the event, representatives from Community Trust volunteered their time to greet guests and collect donations for the cause.